Your Online M&A Advisors
Our advisors help you buy an online business. We perform due diligence on Content Sites, Amazon FBA, eCommerce, SaaS, and Newsletters.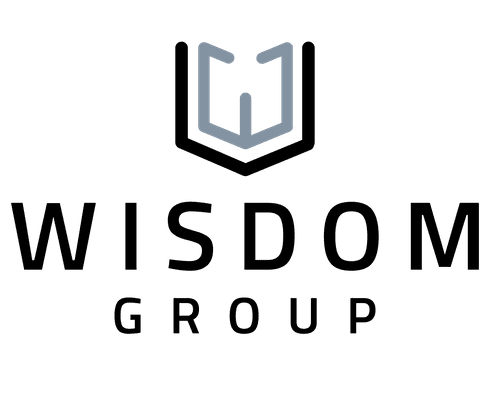 Eliminate Risks When Buying An Online Business
Mergers & acquisitions is our forte. Our team has combined 50+ years of experience in buying and selling online businesses.
Our team comprises of operators, SEO specialists, due diligence experts, and investors who can help you scale your holding company.
Our analysis pinpoints the pros and red flags of each asset.
Our Services
Website Due Diligence
Tap into our decades of experience buying online businesses. We've performed due diligence on over 1,000 online businesses to date. Our team of advisors personally acquires multiple businesses per year thus equipping us with the up-to-date knowledge needed to rigorously review your potential online business acquisition.
Advisory
Do you have a shortlist of businesses for sale you want reviewed? Or are you looking for an overall strategy on how to scale your media holding company, brand acquisitions, SEO, and more? We can help.
Growth Strategies
As operators, we advise on revenue-generating growth strategies for all types of businesses. We take a comprehensive look at the businesses to determine the levers you can pull. This can include conversion rate optimization, SEO, new revenue sources, and more.
Our Expert Team
Our primary criteria for team members: they must manage their businesses and have had multiple exits within the last 12 months. This ensures our team is up-to-date on all recent M&A activity and has a full understanding of how to vet online businesses. Our team is world-class.
Testimonials
We hired Mushfiq's team to perform due diligence on various content sites. Their reports were extremely thorough and pointed out insights that helped us make an acquisition decision.
The WebAcquisition team helped us perform due diligence reviews on multiple Amazon FBA businesses. We received an actionable report with many insights. I highly recommend Mushfiq and his team!
WebAcquisitions was fast, responsive, and most competitively priced. Turning around my report in only 5 days, they are one of the few firms that do a thorough SEO assessment as well as validating revenues. Mushfiq's experience allowed us to catch things that weren't on our radar.

I hired the WebAcquistion team to perform due diligence on a few content, Shopify, and newsletter businesses. Their deep expertise in operating such businesses definitely shows in the reports. Recommended!
WebAcquisition team performed a due diligence review of a content website we wanted to acquire from Empire Flipper's brokerage. They reviewed everything related to the website and provided insights that have helped us make a decision. Recommended!
My consultation with WebAcquisition was very valuable and insightful. I was seeking feedback on potentially merging two sites into one and the conversation helped determine the best path forward, but also covered some other things like better monetization techniques. Extremely knowledgeable and experienced

Mushfiq and the team are experts and are always great to work with. Not only do they have a very quick turnaround on Due Diligence reports themselves (I've used them twice now for two successful purchases), Mushfiq is always available for follow-up questions. He is also extremely quick to respond. Would recommend.
Frequently Asked Questions
What are your credentials?
Our firm is built from the ground up with specialists who are operating businesses in real-time. Our team has in-depth experience buying, growing, and selling a variety of online businesses such as media (content, newsletters), eCommerce, Amazon FBA, and more.
We never outsource your due diligence work to labor that follows a set of pre-written "guidelines". Each business is unique and requires a customized review. We treat your acquisition as if we were the ones acquiring; this lets us dive deep into the data, P&Ls, trends, economics, and more.
What kind of clients does WebAcquisition work with?
We work with various types of buyers. They include, but are not limited to:
Individual buyers who are buying their first business or building a portfolio
Private equity companies
Large brands looking to acquire competitors or perform roll-ups
Roll-up aggregators
Venture capital
In short, we work with anyone looking to buy a business and need a third-party unbiased team to look into their specific deal. We would love to help you acquire!
How much does it cost?
We are 100% transparent in our pricing. We provide a typical range for each service on our website. View our offerings here and click on the specific service you need, and you will find the pricing range.
When you fill out the contact form, we can give you an exact quote within the predefined range. Our pricing is transparent.
Do you have sample due diligence reports?
Yes! Check out our samples for each business type:
Every due diligence report analyzes all aspects that are relevant to the online business. This can include, but not limited to, SEO analysis, PPC breakdown, market trends, revenue analysis, margin analysis, and more.
Do I need to have a Letter-Of-Intent (LOI) on an acquisition?
No, you do need to have made an offer or have an LOI in place. We can perform due diligence before you make an offer.
What is the turnaround time?
After we've received access to what we need to perform the service, the turnaround time is within 7 business days for reports. For other services like deal sourcing, those are a monthly cadence and specific timelines will be shared with you.
The Knowledge Hub
We've developed a large repository of helpful content to get you started. We believe in openness in our processes. You can DIY or hire us. We are here to help. Read all articles or view a selection below:
Get In Touch
We are here to help you with your M&A requirements. If one of our services does not fit your needs, we can custom-tailor our services.
We are business owners ourselves and we get it. Get in touch and let's start a conversation.
You can also give us a call at ‪+1-630-216-9087‬.