Aged Domain Due Diligence
Receive a 23-point analysis on your aged domain acquisition. Our goal is to minimize risks so you get the best deal. View a sample report.
Our Due Diligence Eliminates Risks
Our team has performed due diligence on over 200+ aged domains. We've acquired, grown, and sold many websites build on aged domains.
We catch red flags in our aged domain due diligence to save you money on a costly acquisition.
What's Covered?
We perform a rigorous 22-point analysis of your content website acquisition. We deliver a written report outlining our findings with metrics to showcase the pros and cons of the asset. Our analysis digs deep into these categories.
Domain Age
The age of a domain is a critical metric. We analyze the listed age of the domain against third-party sources to verify.
Actual age as listed in who.is
Verified against website archives
Sales History
We analyze if the domain was sold at auction or other marketplaces prior to this acquisition. This is good information to have to understand the value of the domain.
Number of past sales
Last known sale price
Last known sale location
Website History
Our analysis is looking to find any outlier content that used to sit in this domain compared to the original website and backlinks profile.
Verification of past website's on the domain
Verification of topical relevancy of all websites
Metrics related to total archive snapshots
Backlink Profile
Our analysis looks at the backlink profile of the website to point out notable links and verify if the links match up with the history of the website.
Verification of backlink profile relevancy to the content on the website
Verification of any spam links (e.g., PBNs)
Notable backlinks for the domain
Backlink breakdown by domain rating
Anchor Text Profile
Our analysis looks at the anchor text profile to understand if any nefarious practices took place, if the profile is diverse, and if the anchor text matches the topic of the website.
Anchor text breakdown by type
Analysis of nefarious anchor texts
Competitors
We shortlist competitors that are obtaining good traffic in the niche this aged domain is in.
Shortlist low to high-authority competitors
SEO metrics related to competitors
Trademark
We look through the USPTO to see if there are any trademark issues with the aged domain.
Searching for keywords to find any live or dead trademarks
Analyzing matching of topics for any live trademarks
Traffic History & Indexation
We analyze the historical traffic trendline using third-party SEO tools. We also check if the domain's old content is still indexed in major search engines (Google, Bing, Yahoo).
Analyze pages indexed in Google, Bing, and Yahoo
Analyze the volume of traffic now and in the past
Analyze the trending traffic
Valuation
This analysis will help you understand the valuation of your aged domain if you are buying from a private party, auction listing, or retail marketplace.
Calculation of the "true" value of the domain
Compare & contrast against our proprietary domain cost metrics
The Due Diligence Team
Mushfiq Sarker, Lead Analyst
Mushfiq has been buying, growing, and selling content websites since 2008. He has sold over 200+ websites with multiple six-figure exits. He has deep expertise in SEO, conversation optimization, and affiliate marketing, among others.
He has performed due diligence on 200+ aged domains to date from auction and marketplace listings. He has a portfolio of websites built on aged domains and thus brings real-world expertise.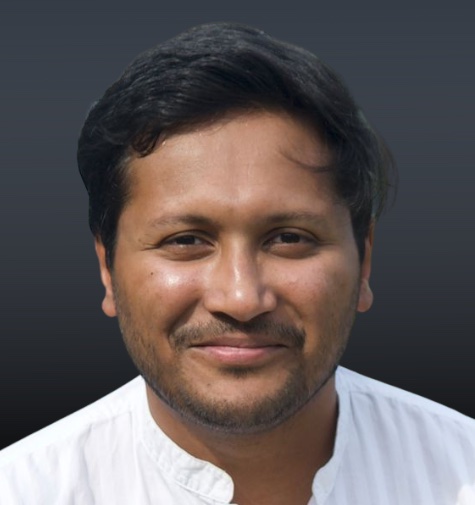 Luka Juretic, Technical Analyst
Luka has been active in this industry for the past 5 years. Formerly, he was the Lead Analyst at Investors Club, a well-known content website brokerage, and also as a manager at Alpha Investors, a done-for-you website agency.
He has derived strategies and built 100+ websites for clients at the agencies he has worked in. He brings real hands-on experience in vetting aged domains for clients.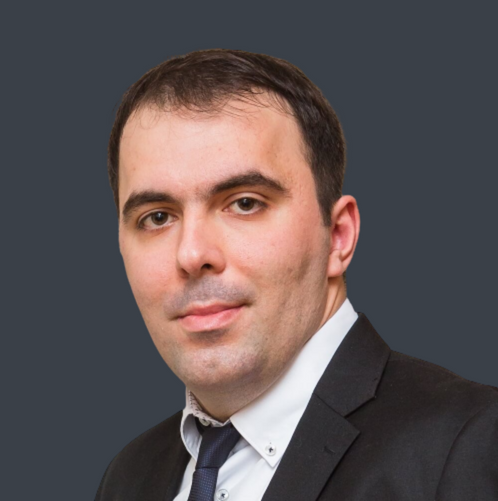 Common Questions
Who is this due diligence service for?
This service is for beginners and experts alike. Age domains can range in value from a couple of hundred dollars to 5-figures in valuation. Building websites on aged domains can be lucrative if done right. Our service helps you vet the aged domain you want to acquire to ensure it is free of any red flags.
What is the turnaround on the due diligence?
After we've received access to what we need to perform the due diligence, the turnaround time is within 7 business days. If the turnaround time is longer, we will communicate that with you.
Can I get a faster turnaround on the report?
Yes. On a case-by-case basis, we can expedite an order to be delivered in 3-4 business days. There is an additional fee for quicker turnaround.
What's required to perform aged domain due diligence?
We require the following to perform due diligence:
URL of the domain
Location where the aged domain is sold (i.e., marketplace, GoDaddy auctions, private)
Your intent on what you want to build out on the domain (optional)
How is the report delivered?
A link to download your written report (PDF) will be sent to the email address used to purchase.
Pricing & Next Steps
Due Diligence Report: $990
Our advisors will perform a 23-point analysis of your potential aged domain acquisition. You will receive an in-depth PDF report. View a sample report.
We deliver the results within 7 business days.
Aged Domain Rebuild: $1,295
Our team of analysts will rigorously analyze your aged domain to put together a strategy spreadsheet and summary report. View a sample report.
The deliverable is a PDF and spreadsheet report.
Fill out the contact form with basic details of the aged domain you would like to acquire. We will follow up in less than 24 hours if we can perform the due diligence review.